Fantastic Fire Features in Newport, OR
Coast Hearth and Home, has been providing families with beautiful warming features for over 33 years. We are a proud Oregon Contract Board Certified Installation Service that always takes pride in the work we do. Our team of experts will help you design, install and maintain your new fireplace, stove or insert.
Stop by today and view our showroom
Create a Beautiful Place to Gather
We want to work with you to create a memorable ambiance for your friends and family. No matter if you are looking for a new fireplace, or stove rejuvenation, we want your focal point to stand out. We invite you to come by to view our in-house selections, as well as, ask us any questions or concerns you may have.
We happily house some of the largest brands in the industry. With that said, we can offer you with trustworthy and beautiful options with the confidence of a warranty.Our team strives to make sure that your home's needs are met, which is why we offer a wide range of burning options, such as wood, pellets, gas and more.
Not only are fireplaces, stoves, and inserts stunning, but they provide an efficient way to keep your home warm. With eco-friendly options and fumes decreased, fire features are a terrific way to stay comfortable and warm in your home. We believe that efficiency is key, which is why we always hit deadlines and work with your home in mind.To see your design options or to begin putting a feature together, please click the link below.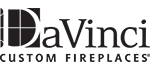 Our team is ready to bring warmth to your home.
Call us at 541-265-8390 for a free estimate.